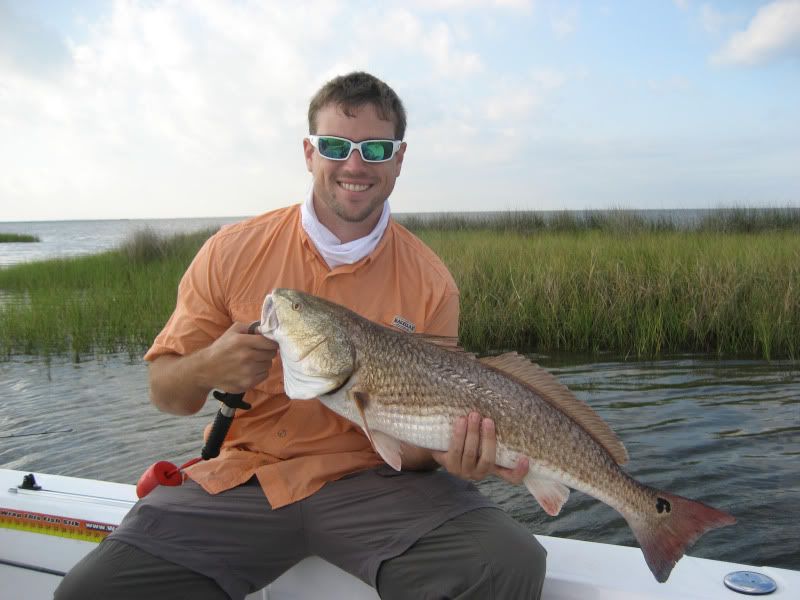 Hello everyone, I'm Chris Williams. This is my first post so I would like to introduce myself.
I was born and raised right here in Pensacola, FL. I went to high school at Pine Forest and College at Pensacola Junior College and finally graduated from the University of West Florida with bachelors degree in Computer Science. I joined the Tau Kappa Epsilon fraternity while at UWF and currently sit as their Board of Advisers chairman.
I am aspiring to become a professional Redfish tournament angler and a professional inshore fishing guide. I'm a bit of a young gun in the sport of tournament fishing, but I think it gives me the edge. haha
Well anyway, I have been fishing and hunting the Gulf Coast all my life and honestly, wouldn't trade it for the world. The outdoors has taught me a lot about myself and life in general. The peace and serenity of the outdoors gives me a chance to come to terms with myself and really do some soul searching. I truly urge you to get out and experience it for yourself; it will really be a life changer.
I look forward to sharing my thoughts and ideas with you in the future.
Tight lines,
Chris Williams