Do you ever wonder where all the scientists and organizations such as the The Coastal Conservation Association (CCA) get their statistics on fish populations? Well, they use a variety of methods, one of which is through a tagging program such as the one that the State of Louisiana's Cooperative Marine Sport Fish Tagging Program has started. This program is funded by the Louisiana Department of Wildlife and Fisheries through a Federal Aid in Sport Fish Restoration grant from the US Fish & Wildlife Service. The importance of tagging studies has been well established and began with studies conducted as early as the 17th century.
The CCA of Louisiana gave anglers the opportunity to participate in this process by starting a volunteer tagging program. Since 1987 the program has used more than 1,400 volunteer taggers, tagging over 105,000 fish.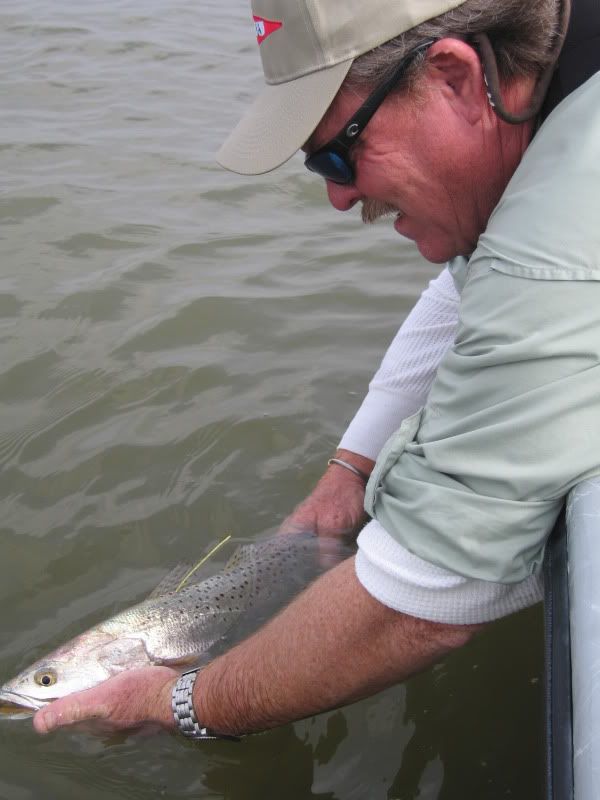 The main focus of this tagging program is to introduce volunteer anglers to more qualitative or "scientific" methods for reporting their tag and recapture information. The more precise the data will yield to more specific information that can be used in measuring the populations of the fish.
The best part of this program is you do not have to tag fish strictly in Louisiana. You can catch them right here on the Gulf Coast and tag any sized Speckled trout or redfish you release alive.
Here are some of the basics of the program for you:
* Tag Spotted Sea trout "Speckled trout" and Red drum "redfish" of any size in any  water body in any state
* All that they ask is that volunteers complete the data cards with the required fields   and return them in to us for data tracking purposes
* They also ask that GPS coordinates be included on the data card for data analysis and tracking. Volunteers are reminded that this data is for biologist's use only and will not be shared with the public. So NO private fishing spots will be reveled.
* Whenever someone recaptures a fish that you tagged a recapture report will be sent to the tagging and the recapture angler letting them know where the fish was tagged and recaptured (brief location information/no GPS coordinates), how long the fish was at large and the measurements at the time of tagging and recapturing.
* All supplies are provided to volunteers free of charge and tagging kit includes instructions on how to fill out the data card as well as how to tag the fish.
If you would like to volunteer for this program (as I did), please send the following information in an email to fishtags@wlf.louisiana.gov. It will surely be one of the most rewarding things you will ever do.
Name
Address
Phone number
Email address
Do you own a GPS unit? Yes or no
Area Generally fished:
Have you ever participated in a tagging program before? Yes or no